Iraq drives Bush's rating to new low
Americans pessimistic on war as president launches new push
Tuesday, March 14, 2006 Posted: 0035 GMT (0835 HKT)
WASHINGTON (CNN) -- Growing dissatisfaction with the war in Iraq has driven President Bush's approval rating to a new low of 36 percent, according to a CNN/USA Today/Gallup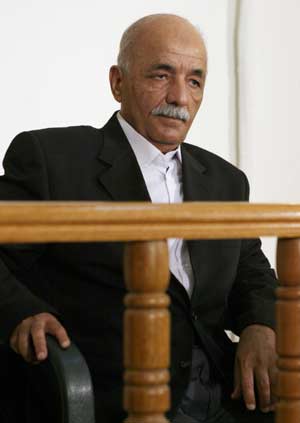 My old Boston landlord, "his behavior would turn the blackest face in darkest Africa beetred", used the phrase 'lowdown dirty' to describe a behavior of the former tenant, an attorney with a high-flying law firm housed at 1 Beacon Street in Boston.

If anyone knows 'lowdown dirty' it would be the landlord himself and dubya.
Ramadan insisted on reading a lengthy statement alleging that he was tortured after his capture in August 2003.

His captors included an American, he said,

and they demanded to know

where President Hussein was hiding.

When he told them he did not know,

they beat and kicked him for days.